[This has been in my drafts since January 9, only noticed it now. It does have a motion sensor and landscape mode btw.]
The wife'll kill me, I want one of these and I only have my Treo Pro a couple months.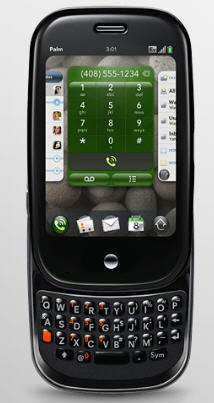 It seems to settle a major deficiency in the Treo Pro, namely Windows Mobile. It's not a bad mobile OS per se, but the hardware is a tad underpowered for it, and it has niggles that can't be addressed because of it's closed nature. That said, I don't know if the Pre's webOS will be open either, but hopefully Palm will have generated Clue from their Windows adventure. And drop it forevermore…
One other apparent deficiency would appear to be a motion sensor and/or landscape mode. You'd think that if it had it, the presenter in these PC Pro videos – well worth watching by the way – would have demoed it; although it has to be said that despite best effort, he's no Steve Jobs and might have been better off deferring to someone with more charisma.
(Via Slashdot.)