This is kinda long for our modern attention spans, but it's incredibly pretty.
I can see myself watching this daily for a week, looking for more and more of Cork's oddities.
https://www.youtube.com/watch?v=KRgYuK4epfM
What I love most about perspectives like this is the inside of city blocks, the cramped mess of buildings that they end up, but usually with little cubbies of light and even greenery. Speaking of which, I had absolutely no idea there was that much green behind Shandon. None. Really must pop in there some day, I've put it off for years.
Well done that man. I'd love to know what quad he has, the handling and video are, again, superb. The comments say it's DJI Phantom, but given the flight time and distance, I'm skeptical. Whatever it is, it puts the cheap Chinese heap I bought to try to shame. :)
EDIT: Apologies for "hammered", subconscious hat-tip to the Lahinch photo.
Very sad, €400k invested in this only last year according to De Paper, with plans to extend it another 1.5km. Hopefully the budget is already there for the extension so this bit can be repaired quickly; and better — I'm no engineer but the way the deck is attached to the piles looks very weak to me.
Youghal Town Council, if you're listening, if you create a ringfenced fund for repair and development of the next section, my family will donate €50 and my business €100. And please post updates on your website.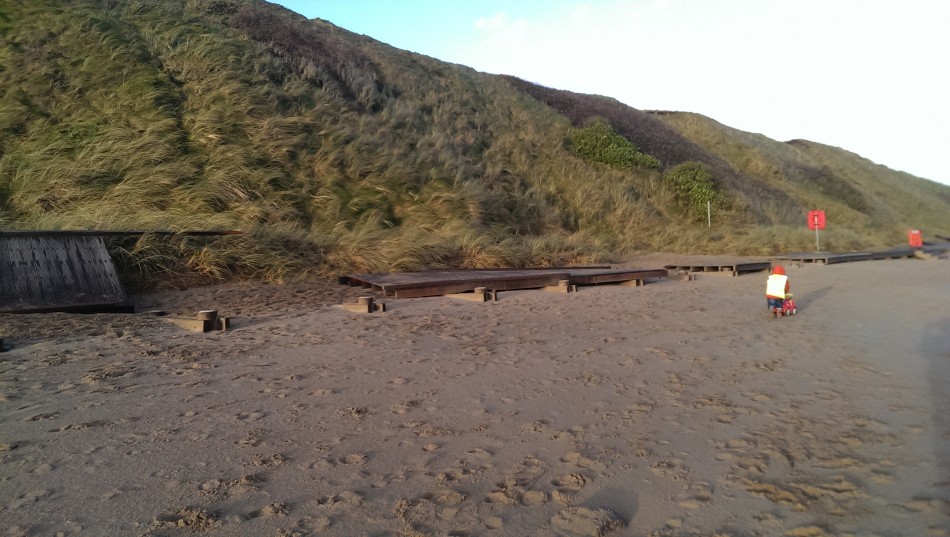 An actual Jaguar this time. This guy is cool.