Sorry for the lack of MMM last Monday. One Of Those Weeks.
Mark sent me an article about the upcoming Audi A1. Unfortunately it's in Swedish so I haven't a bull's* notion what it says, but I must look into it later so I'll report back if I spy anything interesting.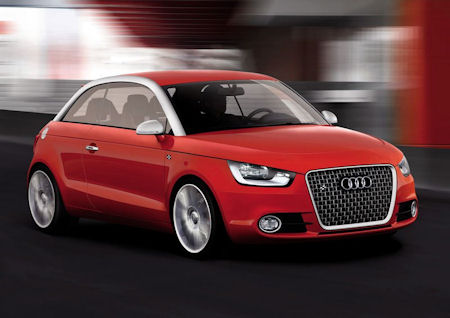 Not bad looking in general, nice pillarless design, but what's going on with that silver swoosh at the roofline?
* Have I gone overboard with the apostrophe there?